In order to ensure youth achieve educational success, secure employment, and earn sufficient wages, we developed the Education-Career Pathway System to meet youth where they are (regardless of age, place, situation, or level of preparedness), provide consistent personalized guidance and support, offer education and career training, and lead youth to in-demand jobs with good wages.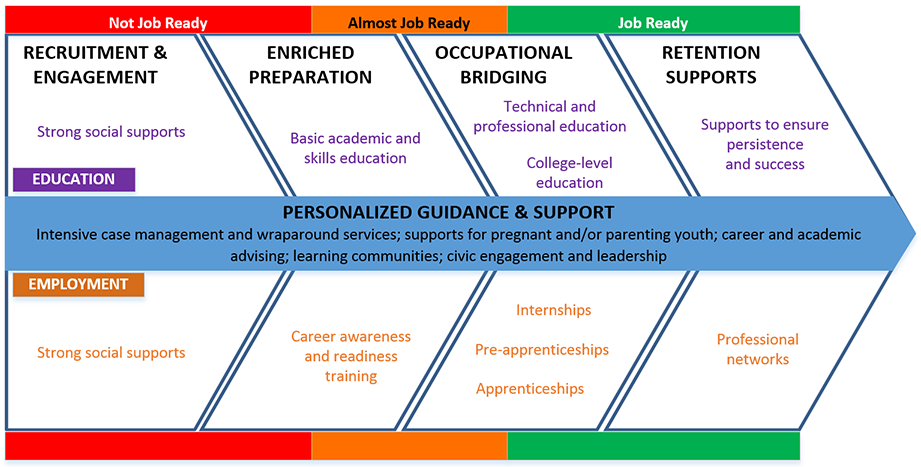 ADDITIONAL INFORMATION
WORKGROUP
The Pathways Committee is enhancing career pathways, connecting programs, services, and partners to better meet youth where they are.
If you would like to join this workgroup, please contact us.
RESOURCES