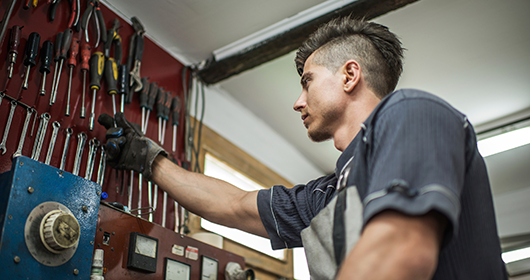 The Annie E. Casey Foundation announced plans to award $6 million in grants over the next four years to increase job opportunities for young adults from low income families in Hartford and four other communities (Cleveland, Indianapolis, Philadelphia, and Seattle). Hartford expects to receive up to $900,000 over the grant period for planning and implementation.
Through Generation Work, the Foundation aims to combine building relationships with businesses, factoring in their needs in the local economy, with youth development strategies to prepare young people for work, such as mentoring and on-the-job learning opportunities. Ultimately, Casey hopes to help establish local networks of workforce development organizations that serve young job seekers and have strong connections with businesses.
Locally, Hartford Generation Work is led by United Way of Central and Northeastern Connecticut, working with five other community partners — Capital Workforce Partners, Hartford Foundation for Public Giving, Hartford Opportunity Youth Collaborative, Our Piece of the Pie and Workforce Solutions Collaborative of Metro Hartford. Hartford's initiative will connect young adults, including those out-of-school or work or underemployed, with education, training and employment for careers in manufacturing and healthcare. The initiative also intends to improve coordination and collaboration among partners and youth initiatives.
"This investment in our future workforce is key to the region's prosperity and economic health," says Thomas Phillips, president and CEO of Capital Workforce Partners. "We are excited to be part of this initiative."
"We're so proud to have been selected for this award, which will further the work with our partners to assist young adults with the skills for employment," said Susan B. Dunn, president and CEO of United Way of Central and Northeastern Connecticut.
While the Great Recession hit many hard, teens and young adults have experienced the most drastic drop in employment, data show. Millions of young people — particularly young people of color, justice-system involved, or aging out of foster care and from low-income families — face obstacles to employment or education, and the percentage of young people ages 18 to 29 in the job market has steadily declined in recent years. At the same time, employers often struggle to find workers with the right set of skills for available positions.
"The strength of our future workforce is one of our nation's greatest assets and is critical to our ability to compete globally," said Allison Gerber, a senior associate who oversees the Casey Foundation's investments in improving job opportunities for low-income individuals and families. "The next generation is eager to work, but we must create more avenues for young adults to develop the knowledge and experience they need to succeed in the job market."
RESOURCES
Connecting Young Adults to Employment
Targeted Industries and Sectors