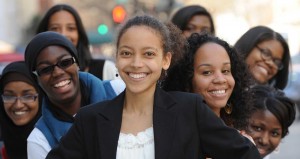 We empower youth with leadership training that addresses their challenges and provides opportunities to transform economic liabilities to economic opportunities. Youth Leaders will advocate, advise, and lead solutions to improve the prosperity of youth, our community, and local businesses.
LEADERSHIP TRAINING PROGRAM
Our new Youth Leadership Training Program develops the skills and knowledge youth need to be a leader for themselves, their peers, and our community. Each Youth Leader is an active participant of Hartford Opportunity Youth Collaborative and helps to ensure education, job training, and support services are accessible and effective.
Potential activities include:
Peer listening sessions
Meetings with Federal, State, and local elected officials
Local, state, regional, and national conferences
Peer surveys and reports on public funding for youth
For more information, go here for the Youth Leaders' Facebook page or e-mail Coach Kelvin Lovejoy.
RESOURCES
Youth Voices: Adults can't do it alone
YLAT: An innovative approach to systems improvement
Influencing public policy: Guide for youth in care
Strategic Sharing: Telling your story in a way that is meaningful, effective, and safe
Permanency Pacts: Connections between youth and support adults
WORKGROUP
The Youth Leadership Ad Hoc Workgroup developed a training program for youth leaders who will inform the work of the Collaborative and take a leadership role in moving the work forward.